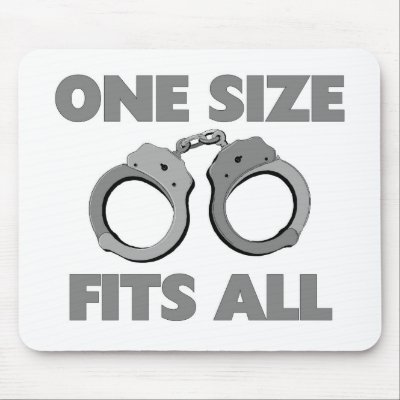 Sing.:
Usamos a expressão "tamanho único" para se referir a uma peça de roupa que pode ser vestida por quaisquer pessoas, independente do tamanho, ou seja, não existe P, M, G e GG, o tamanho é único para todas as pessoas. A expressão usada é "one-size-fits-all".
The

One-size-fits-all

cloth diapers are designed to adjust by clever folding down and fastening to fit babies from birth through to potty training.
What Cloth Diaper System Is the Best All Around by Francis Frost / Consumer news, advice, product reviews community
There are a number of debt management measures which can provide effective relief from your financial difficulties but they are not a

one-size-fits-all

?
Comparing the Different Debt Relief Measures Available by Jensen Carlyle / Finance and Investment community
A

one-size-fits-all

is not going to get the agreement we need, she told public broadcaster ABC from Washington, where she presented the compromise proposal to a meeting last week of the world's 17 biggest carbon polluters.
Australia's Copenhagen warning, aims at compromise by AFP / AFP Asian Edition